Implementation of a targeted mastitis therapy concept using an on-farm rapid test: antimicrobial consumption, cure rates and compliance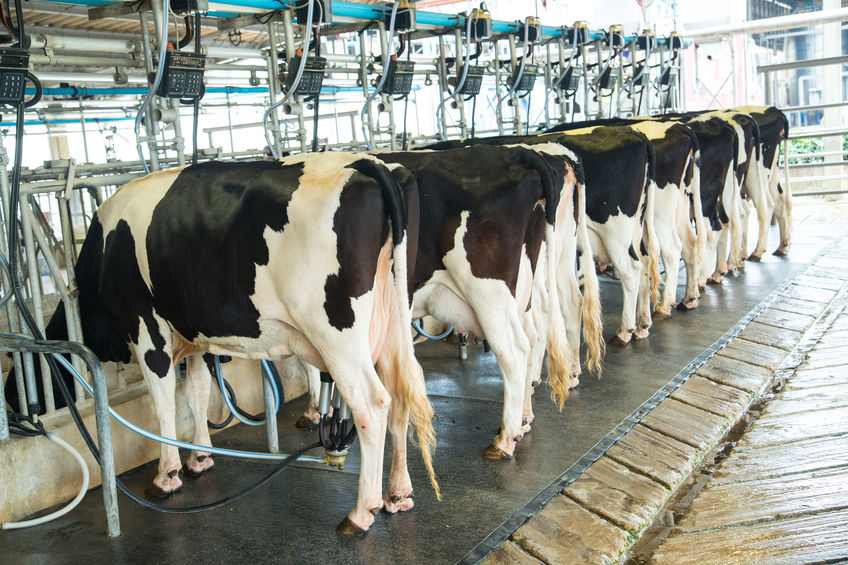 Author(s):
A. Schmenger, S. Leimbach, N. Wente, Y. Zhang, A.M. Biggs and V. Kroemker
Published in:
Date:
November 2020
DOI:
Type of access:
Schmenger, A. et al. (2020) Implementation of a targeted mastitis therapy concept using an on-farm rapid test: antimicrobial consumption, cure rates and compliance. Veterinary Record 187 (10) p. 401
The aim of this non-blinded, non-randomised study was to investigate the implementation of a more evidence-based targeted mastitis control therapy using a novel rapid tube test system, under field conditions.
The study was completed on five dairy farms in Northern Germany from November 2015 to February 2018. Between November 2015 and September 2016, clinical mastitis (CM) cases were treated in accordance with existing farm conventional therapies. Exact treatment data were recorded for three farms. For the other two farms, antimicrobial use was estimated based on the number of mastitis cases treated.
Then, from September 2016 to February 2018, a novel treatment concept – the targeted lactating cow therapy (tLCT) – was introduced on all farms. The tLCT concept is to withhold the use of antimicrobials where they convey no benefit and to target their use where they do. In the tLCT, every cow receives an NSAID immediately after CM is detected for up to three days. A mastitis score (MS) based on clinical appearance is given; cows with severe mastitis (MS3) receive systemic antimicrobials and supportive fluids. For cows with an MS of 1 or 2 (mild to moderate), antimicrobial therapy was delayed until the results of an on-farm culture (OFC) rapid test were received. If the results of the OFC showed a Gram-positive result the cows received intramammary antimicrobials, those with a Gram-negative test were untreated. Cows that had three consecutive high somatic cell scores in the previous three months, or with more than two CM cases in the current lactation, were classified as treatment-unworthy and received no antimicrobial therapy.
The treatment groups were compared for bacteriological cure, cytological cure, full cure , new infection rate  and relapse rate at a quarter level.
A total of 1392 mastitis cases were enrolled in the study: 483 in the conventional therapy (CT) group, 403 in the tLCT group and 506 in a modified tLCT (tLCT mod) group. This tLCT mod group comprised cases where the recommended tLCT was not followed in the OFC rapid testing phase. Results showed that there were no significant differences between treatment groups for bacteriological cure rate, cytological cure rate, full cure rate, new infection rate and relapse rate. The antimicrobial usage differed significantly between treatment groups, with the highest use in the CT group and the lowest in the tLCT group.
This study provides evidence that a targeted lactating cow therapy can help reduce antimicrobial usage, whilst maintaining udder health parameters.
We encourage discussion on all material highlighted in each edition of inFOCUS. Use the button below to join the conversation on Twitter and include your comment in the feed for this issue.
Twitter feed is not available at the moment.
https://infocus.rcvsknowledge.org/wp-content/uploads/2021/01/dairy_cows.jpg
565
848
Myai Du
Myai Du
2021-01-12 07:08:22
2021-01-12 16:28:37
Implementation of a targeted mastitis therapy concept using an on-farm rapid test: antimicrobial consumption, cure rates and compliance