Non-neoplastic anal sac disorders in UK dogs: Epidemiology and management aspects of a research-neglected syndrome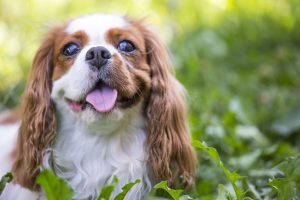 Author(s):
D.G. O'Neill, A. Hendricks, J.A. Phillips, D.C. Brodbelt, D.B. Church and A. Loeffler
Published in:
Date:
March 2021
DOI:
Type of access:
O'Neill, D.G. et al. (2021) Non‐neoplastic anal sac disorders in UK dogs: Epidemiology and management aspects of a research‐neglected syndrome. Veterinary Record [early view]
The aim of this retrospective cohort study was to evaluate the prevalence, risk factors and interventions for non-neoplastic anal sac disorders (ASDs) in dogs and to identify any breed associations for ASD.
The study included dogs within the VetCompass database that were under veterinary care in 2013. The electronic patient records (EPRs) were searched to identify candidate ASD cases using relevant terms. These candidate cases were then manually screened to identify cases that met the inclusion criteria for the study. Additional data was extracted on these cases including antibiosis and analgesic therapy, status for manual anal sac evacuation, surgical intervention, referral for advanced clinical management and recommendation for weight loss and dietary change.
There were 2,372 ASD cases identified from the EPRs of 104,212 dogs. The estimated 1-year prevalence for ASDs in dogs was 4.40%. Breeds with the highest ASD prevalence were Cavalier King Charles Spaniel (14.83%), King Charles Spaniel (13.78%), Cockapoo (8.47%), Bichon Frise (7.29%) and Shih Tzu (6.93%). Compared to crossbred dogs, six breeds showed increased odds of ASD: Cavalier King Charles Spaniel, King Charles Spaniel, Cockapoo, Shih Tzu, Bichon Frise and Cocker Spaniel and six breeds showed reduced odds: Labrador Retriever, Border Collie, Staffordshire Bull Terrier, Lurcher, German Shepherd Dog and Boxer.
Forms of ASD recorded were: impaction in 1,864 cases, sacculitis in 289 cases, abscess in 212 cases and unspecified disease in 7 cases. Manual evacuation of the anal sacs was recorded in 2,256 cases, antibiosis in 480 cases, analgesic therapy in 284 cases, anal sac irrigation was performed in 78 cases and anal sacculectomy in 22 cases. No cases were referred for advanced clinical management and weight loss was recommended in 27 cases.
Brachycephalic and spaniel types were significantly associated with a diagnosis of ASD with over twice the odds compared to dolichocephalic types and non-spaniel breeds, respectively. The study found no evidence supporting an association between obesity and ASD.
Limitations of the study include the retrospective nature, with the possibility that not all ASD cases were identified by the search terms. The authors recognised there was the possibility that some cases may have been misclassified and that the study was heavily reliant on the completeness of clinical records.
The study provides epidemiological information on non-neoplastic anal sac disorders, a condition commonly seen in practice, that will be of interest to practitioners. It highlights many knowledge gaps including aetiology, diagnostic criteria, therapy, and prevention. Further studies to add to the evidence base on ASDs are needed.
We encourage discussion on all material highlighted in each edition of inFOCUS. Use the button below to join the conversation on Twitter and include your comment in the feed for this issue.
Twitter feed is not available at the moment.
https://infocus.rcvsknowledge.org/wp-content/uploads/2021/06/Cavalier-King-Charles-Spaniel.jpg
565
848
Myai Du
Myai Du
2021-06-23 09:28:29
2021-06-23 15:32:16
Non-neoplastic anal sac disorders in UK dogs: Epidemiology and management aspects of a research-neglected syndrome