Retrospective study of the diagnostic utility of Spec fPL in the assessment of 274 sick cats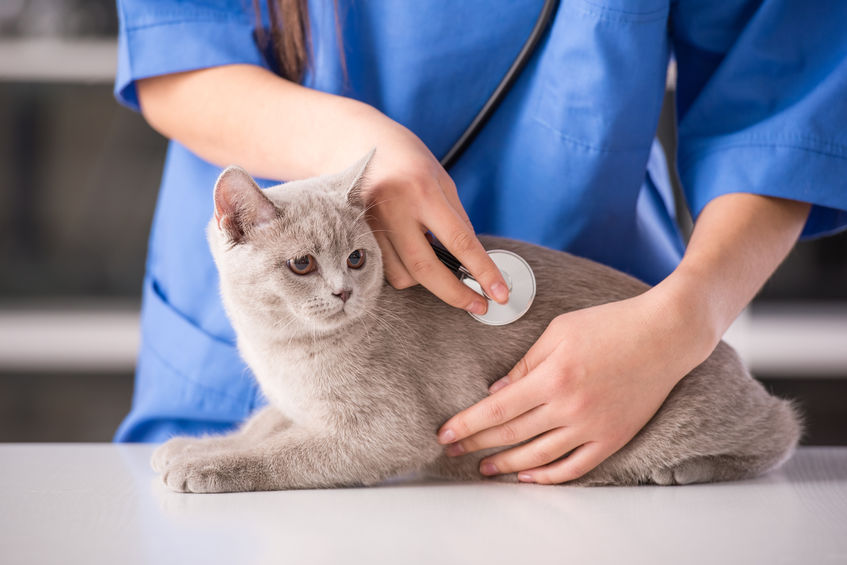 Author(s):
C. Lee, A. Kathrani and J. Maddison
Published in:
Date:
May 2020
DOI:
Type of access:
Lee, C., Kathrani, A. and Maddison, J. (2020) Retrospective study of the diagnostic utility of Spec fPL in the assessment of 274 sick cats. Journal of Veterinary Internal Medicine, 34 (4), pp. 1406–1412.
The aim of this retrospective study was to evaluate the diagnostic utility of the Spec fPL test and selected biochemical tests in the diagnosis of pancreatitis in cats.
The study was carried out using the Spec fPL results for cats admitted to a small animal referral teaching hospital in the United Kingdom between April 2014 and May 2017. Inclusion criteria were all cats in which Spec fPL was measured, for which clinical signs and signalment at the time of blood sampling were recorded and where ultrasonographic assessment of the pancreas was available. Included cases were categorised using set criteria based on clinical signs, ultrasonographic findings and, where available, histopathological or cytological assessments into one of four groups: definite pancreatitis, probable pancreatitis, possible pancreatitis and unlikely pancreatitis. This categorisation was carried out regardless of the concentration of the Spec fPL.
The 274 cats included in the study were categorised as follows: 9 definite pancreatitis, 49 probable pancreatitis, 139 possible pancreatitis and 77 unlikely pancreatitis.
Based on the reference range for Spec fPL, where a fPL concentration of >5.3 µg/L is considered consistent with pancreatitis and a concentration of ≤ 3.5 µg/L inconsistent with pancreatitis, the results showed that there was a significantly lower proportion of false-positive results (10%) compared with false-negative results (24%). None of the selected biochemical tests were helpful diagnostically.
Limitations of the study included the retrospective nature of the study, that it was carried out at a specialist referral hospital, the small number of cats where pancreatitis had been confirmed, and the lack of a gold standard test for diagnosis of pancreatitis in cats.
Pancreatitis is a relatively common condition in cats where diagnosis can be challenging due to non-specific clinical signs and the variable sensitivity and specificity of the diagnostic tests available. This study provides useful information on the diagnostic utility of Spec fPL and provides some evidence that a negative Spec fPL result should not be used to rule out pancreatitis.
We encourage discussion on all material highlighted in each edition of inFOCUS. Use the button below to join the conversation on Twitter and include your comment in the feed for this issue.
Twitter feed is not available at the moment.
https://infocus.rcvsknowledge.org/wp-content/uploads/2020/06/Vet-examinine-cat.jpg
565
847
Myai Du
Myai Du
2020-08-26 07:49:08
2020-08-26 09:33:00
Retrospective study of the diagnostic utility of Spec fPL in the assessment of 274 sick cats