Staff attitudes to and compliance with the use of a surgical safety checklist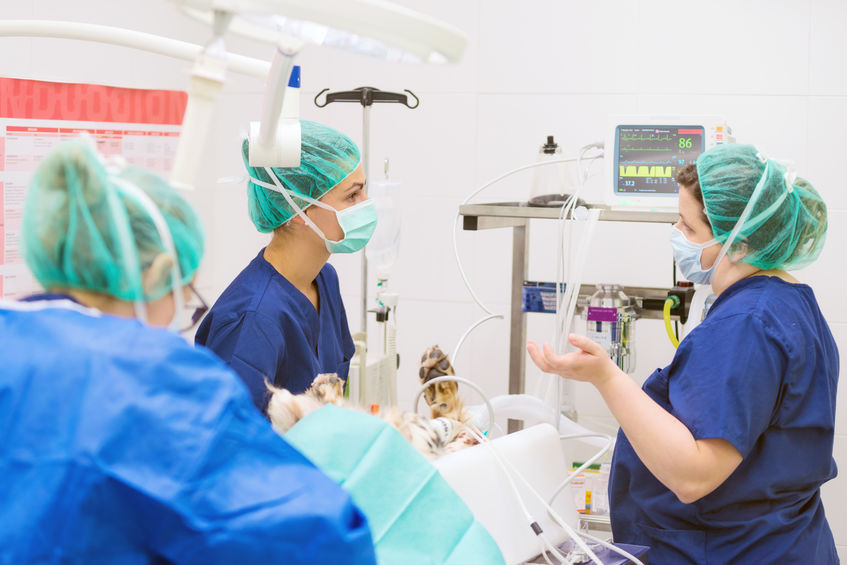 Author(s):
H. Kilbane, C. Oxtoby and M.S. Tivers
Published in:
Date:
March 2020
DOI:
Type of access:
Requires membership/payment
This article can be accessed via RCVS Knowledge Library Membership (click here).
Kilbane, H., Oxtoby, C. and Tivers, M.S. (2020), Staff attitudes to and compliance with the use of a surgical safety checklist. Journal of Small Animal Practice 61(6) pp 332-337
This study aimed to investigate attitudes to the use of a surgical safety checklist in small animal surgery; to gain insight into barriers to their use and to assess the level of compliance in full completion.
The study was carried out at a university referral hospital. Data was collected from two sources: a staff questionnaire and an audit of completed checklists. The questionnaire consisted of 21 statements, with participants asked to rate their level of agreement with the statement on a five-point scale. There was also an option to select 'Not applicable' if the statement was not relevant to the participants' job role.
The questionnaire was distributed to all 36 staff – ten surgeons, seven neurologists, eleven anaesthetists, five nurses and three animal care assistants – working in the operating room (OR) at a University hospital in August and September 2016. Completed checklists for all animals undergoing surgery from January – August 2016 were reviewed.
All 36 staff completed the survey; 92% agreed that a checklist was used in every procedure in the OR, although 53% felt that it was not always filled out completely. Respondents were positive about the use of checklists, with all agreeing that they reduce human error and improved patient safety, and the majority agreeing they improved teamwork. Lack of personnel assertiveness was identified as the main barrier to use. Lack of time and lack of training were also identified as barriers by c50% of respondents.
A total of 984 checklists were completed during the study period. Of these only 8.4% were filled in completely. Analysis revealed that section one (before induction) was completed fully for 79.4% of procedures, section two (before surgery start) for 89.8% of procedures and section three (checkout) for 10.5% of procedures. Looking at the three parts that make up section three, part one (before wound closure) was completed for 58.5% of procedures, part two (theatre checkout) in 59.7% and part three (before the patient leaves theatre) in 11.5%.
Limitations of the study include not been able to correlate the findings with clinical outcome, the low numbers of participants, and that the study took place in a single-centre, meaning the results may not be directly applicable to other settings.
This study provides some evidence that shows that even when attitudes to the use of checklists are positive, compliance in terms of completion can be low. It also highlights some of the barriers to the use of checklists. It will provide a useful starting point for discussions on the use, and implementation, of checklists in practices.
Image copyright attribute: DAVID
We encourage discussion on all material highlighted in each edition of inFOCUS. Use the button below to join the conversation on Twitter and include your comment in the feed for this issue.
Twitter feed is not available at the moment.
https://infocus.rcvsknowledge.org/wp-content/uploads/2020/06/Vets-in-surgery.jpg
565
847
Myai Du
Myai Du
2020-06-24 07:37:06
2020-07-03 11:48:16
Staff attitudes to and compliance with the use of a surgical safety checklist