Staphylococcal bacterial contamination of portable electronic devices in a large veterinary hospital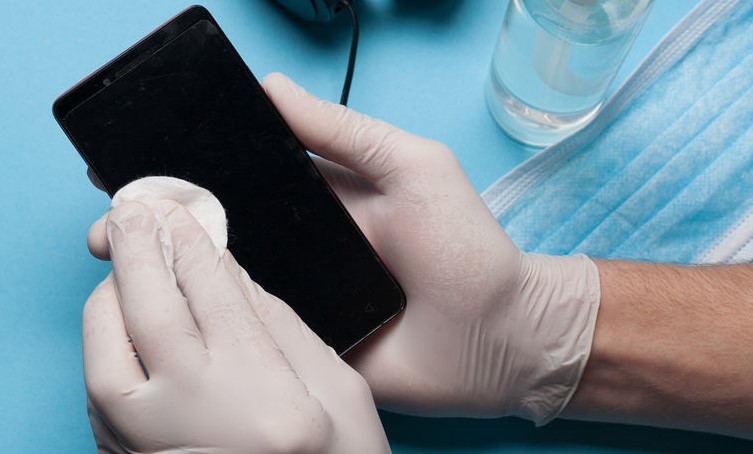 Author(s):
G. Vinall, T. Cogan, A. Jeffery and M. Tivers
Published in:
Date:
December 2020
DOI:
Type of access:
Vinall, G et al (2020) Staphylococcal bacterial contamination of portable electronic devices in a large veterinary hospital Journal of Small Animal Practice, 62 (4), pp. 253-256.
This study aimed to determine the prevalence of staphylococcal contamination on portable electronic devices (PEDs), such as mobile phones and tablets, in a veterinary hospital, to identify whether humans or animals were the likely source; and to determine the pathogenesis of the cultured strain.
The study was carried out at a UK university veterinary hospital between January and March 2017. All staff with a clinical role, working directly with patients, were invited to participate in the study.  Samples were taken from buttons or the screen of participants PEDs (personal or hospital) and cultured within 24 hours of collection. Positive cultures were tested for resistance to oxacillin and vancomycin. PCR assay was used to genotype the isolated staphylococci.
Hospital staff were asked to complete a questionnaire that asked questions about their use of PEDs and the frequency and method of cleaning.
Fifty (71%) of staff participated in the study. Of these, 48 used a PED within the hospital. Of the 48 swab samples taken, one proved to be unusable. Staphylococcus spp. were cul­tured from 32/47 devices (68%). For 17/47 (36%) devices, vancomycin-resistant Staphylococcus spp were found.  Oxacillin resistant Staphylococcus spp were found on one device (2%).
32 Staphylococcus isolates were cultured, 12 were coagulase positive and 20 were coagulase negative. Four (13%) isolates were coagulase positive and vancomycin resistant, and there was no significant association between vancomycin resistance and the presence of the coagulase enzyme.  Of the 18 coagulase negative Staphylococcus spp, 11 were successfully sequenced – this revealed five Staphylococcus capitis, four Staphylococ­cus epidermidis and two Staphylococcus hominis.
The survey revealed that 41/48 (85%) respondents used their device every day, with 30 of these using it more than nine times a day.  The frequency and method of disinfection of devices varied; a minority cleaned their devices weekly or daily whilst 44% of staff never cleaned them.
Limitations of the study include that staff may have changed their behaviour around cleaning the PED before sampling. The study also focused on the disinfection of the PEDs while general hand hygiene was not considered. Only staphylococci were selectively grown; had other growth media been used, a greater number of bacteria may have been found. The analysis did not differentiate between PEDs that were personal or hospital-owned.
This study provides some evidence that portable electronic devices have the potential to become contaminated with harmful organisms. Given the common usage of mobile devices in everyday life, it should serve as a reminder to veterinary practices that the hygiene of PEDs is an important consideration that should be incorporated into practice cleaning regimes, operating procedures, and protocols.
We encourage discussion on all material highlighted in each edition of inFOCUS. Use the button below to join the conversation on Twitter and include your comment in the feed for this issue.
Twitter feed is not available at the moment.
https://infocus.rcvsknowledge.org/wp-content/uploads/2021/02/Cleaning-mobile-phone.jpg
454
753
Myai Du
Myai Du
2021-02-24 08:47:18
2021-03-30 15:12:02
Staphylococcal bacterial contamination of portable electronic devices in a large veterinary hospital