Behavioural differences in dogs with atopic dermatitis suggest stress could be a significant problem associated with chronic pruritus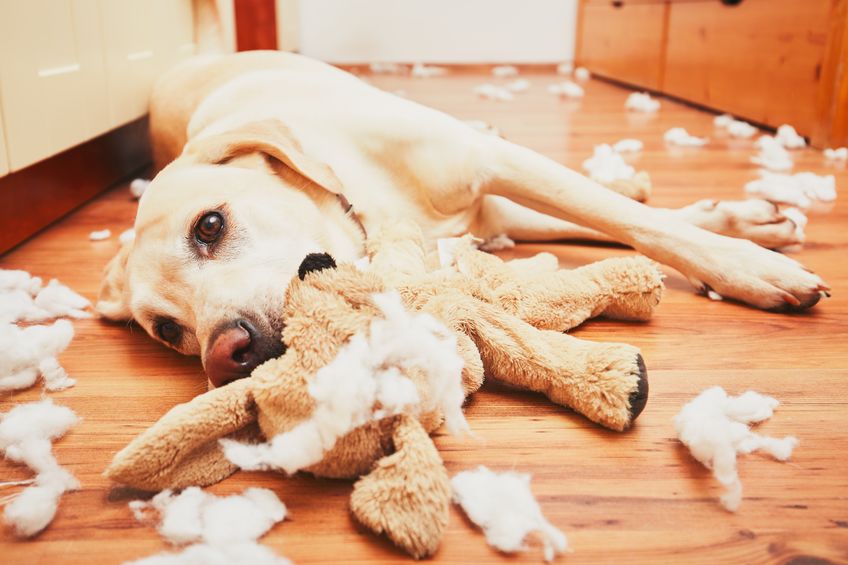 Author(s):
N.D. Harvey, P.J. Craigon, S.C. Shaw, S.C. Blott and G.C.W. England
Published in:
Date:
October 2019
DOI:
Type of access:
Harvey, N.D. et al. (2019) Behavioural differences in dogs with atopic dermatitis suggest stress could be a significant problem associated with chronic pruritus. Animals, 9 (10), pp. 813
The aim of this study was to establish whether, and how, dogs with canine atopic dermatitis (cAD) would differ behaviourally from dogs of the same breeds with no skin health conditions. The study also tested two hypotheses to ascertain if:  psychological stress was primarily the causative agent or whether the response developed because of the dog's skin allergies.
Dogs included in the study were recruited as part of a wider study – the Itchy Dog Project – which was investigating the genetic and environmental risk factors for cAD in Golden and Labrador Retrievers. Owners first completed a canine atopic dermatitis research questionnaire (cAD-RQ) which included scoring the severity of pruritus for their dog using the modified Edinburgh Pruritus Scale. Owners were then invited to complete the canine behaviour and research questionnaire (C-BARQ).
The C-BARQ consisted of 100 questions based on a list of behaviours; owners recorded the frequency of the behaviour, and scored the intensity of the behaviour, on a 5-point ordinal scale. Data from 78 of the C-BARQ questions was then combined to give 14 scale scores, calculated by averaging the items within them. These scale scores included a range of problem and nuisance behaviours e.g. owner-directed aggression, touch sensitivity, trainability and excitability.  The remaining 22 questions were scored on a frequency scale.
In total, the owners of 895 dogs completed the C-BARQ questionnaire; 343 dogs with a diagnosis of cAD (cases) and 552 controls. Analysis of the scores found no statistical difference between cases and controls for scales reflecting fearfulness or environmental anxiety, such as stranger-directed fear or separation-related problems, and no differences were found in any aggression-related traits.  Results from the C-BARQ scores compared to the Pruritus Scale scores showed higher scores of itch severity were positively associated with higher C-BARQ scores for problem and nuisance behaviours such as chewing objects; and positively associated with lower C-BARQ scores for trainability.
Limitations of the study included a lack of information regarding medications with which the dogs were being treated and whether these could affect the dog's behaviour.
This study provides some evidence of a possible link between severity of pruritus and behaviours indicative of stress in dogs with cAD. This will help practitioners consider the impact that cAD has on both the welfare of the animal and the owner.  Further studies that consider whether the behavioural signs attributed to stress are as a result of the symptoms of cAD or the treatment, e.g. steroids are encouraged.
We encourage discussion on all material highlighted in each edition of inFOCUS. Use the button below to join the conversation on Twitter and include your comment in the feed for this issue.
Twitter feed is not available at the moment.
https://infocus.rcvsknowledge.org/wp-content/uploads/2020/01/Dog-naughty.jpg
565
848
Myai Du
Myai Du
2020-01-08 07:59:46
2023-02-24 10:01:17
Behavioural differences in dogs with atopic dermatitis suggest stress could be a significant problem associated with chronic pruritus