Comparison of two topical treatments of gastro-oesophageal regurgitation in dogs during under general anaesthesia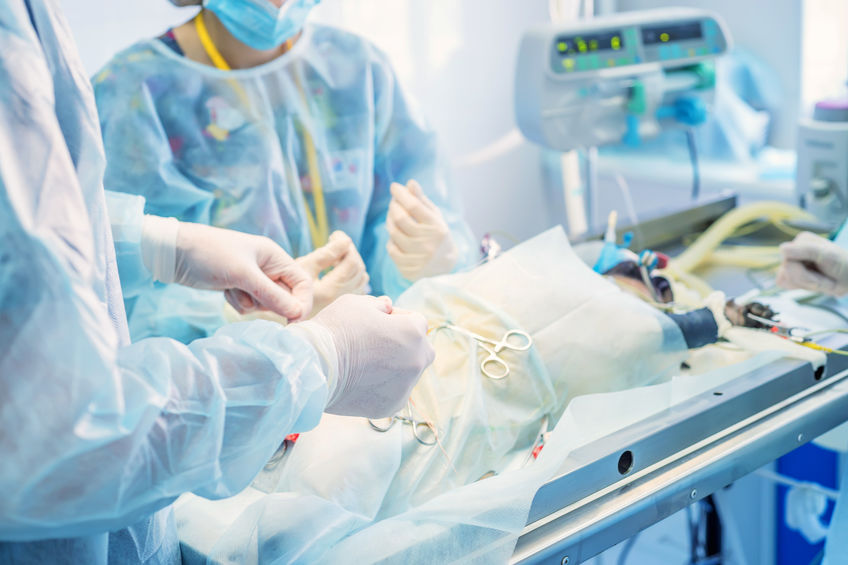 Author(s):
A. Allison, M. Italiano and R. Robinson
Published in:
Date:
May 2020
DOI:
Type of access:
Requires membership/payment
This article can be accessed via RCVS Knowledge Library Membership (click here).
Allison, A., Italiano, M., and Robinson, R. (2020). Comparison of two topical treatments of gastro-oesophageal regurgitation in dogs during under general anaesthesia. Veterinary Anaesthesia and Analgesia.
The aim of this prospective, randomised controlled trial was to investigate whether suction, lavage and instillation of sodium bicarbonate would increase oesophageal pH in dogs following gastro-oesophageal regurgitation (GOReg) during general anaesthesia.
Dogs in which GOReg was detected under general anaesthesia were included in the study; dogs with a previous history of regurgitation, reflux, vomiting or where upper gastrointestinal endoscopy or cardiopulmonary resuscitation was performed were excluded. Included dogs were randomly assigned to one of two treatment groups: no lavage (group one) and lavage (group two).
All dogs underwent oesophageal suctioning until no further material was retrieved. Dogs in group two then underwent oesophageal lavage with tap water, which was suctioned immediately after installation. Lavage continued until the suctioned water was clear. All dogs then had 0.6 mL kg-1 of sodium bicarbonate solution instilled into the oesophagus.
The pH level in the oesophagus was recorded using a pH probe at four-time points: after GOReg (T1); after suctioning (T2); after lavage – group two only (T3), and after sodium bicarbonate instillation (T4). Twenty-two client-owned GOReg dogs were included in the study, eleven in each group.
The results showed that there was no significant difference in the time that GOReg was noticed between the groups. Oesophageal pH was significantly increased in both groups after suctioning and after lavage (group 2). Overall, pH changes from T2 to T4 were not significantly different between groups and there was no significant difference between the groups for overall (T1-T4) pH change.
Limitations of the study include that the amount of time the treatment maintained the oesophageal pH at >4 was not investigated and that it did not address whether either approach to GOReg resulted in improved outcomes.
Gastro-oesophageal reflux and regurgitation are recognised as a risk for dogs under anaesthesia which can potentially lead to oesophagitis, oesophageal strictures and aspiration pneumonia. This study shows that when treating GOReg, suctioning of the oesophagus along with sodium bicarbonate instillation was an effective method of raising oesophageal pH level. When looking at raising oesophageal pH, oesophageal lavage appears to be an unnecessary step if sodium bicarbonate instillation is to be used.
Image copyright attribute:  Yakov
We encourage discussion on all material highlighted in each edition of inFOCUS. Use the button below to join the conversation on Twitter and include your comment in the feed for this issue.
Twitter feed is not available at the moment.
https://infocus.rcvsknowledge.org/wp-content/uploads/2020/08/dog-in-surgery.jpg
400
600
Myai Du
Myai Du
2020-08-26 07:46:18
2020-08-26 09:35:16
Comparison of two topical treatments of gastro-oesophageal regurgitation in dogs during under general anaesthesia