Prevalence of and risk factors for acute laminitis in horses treated with corticosteroids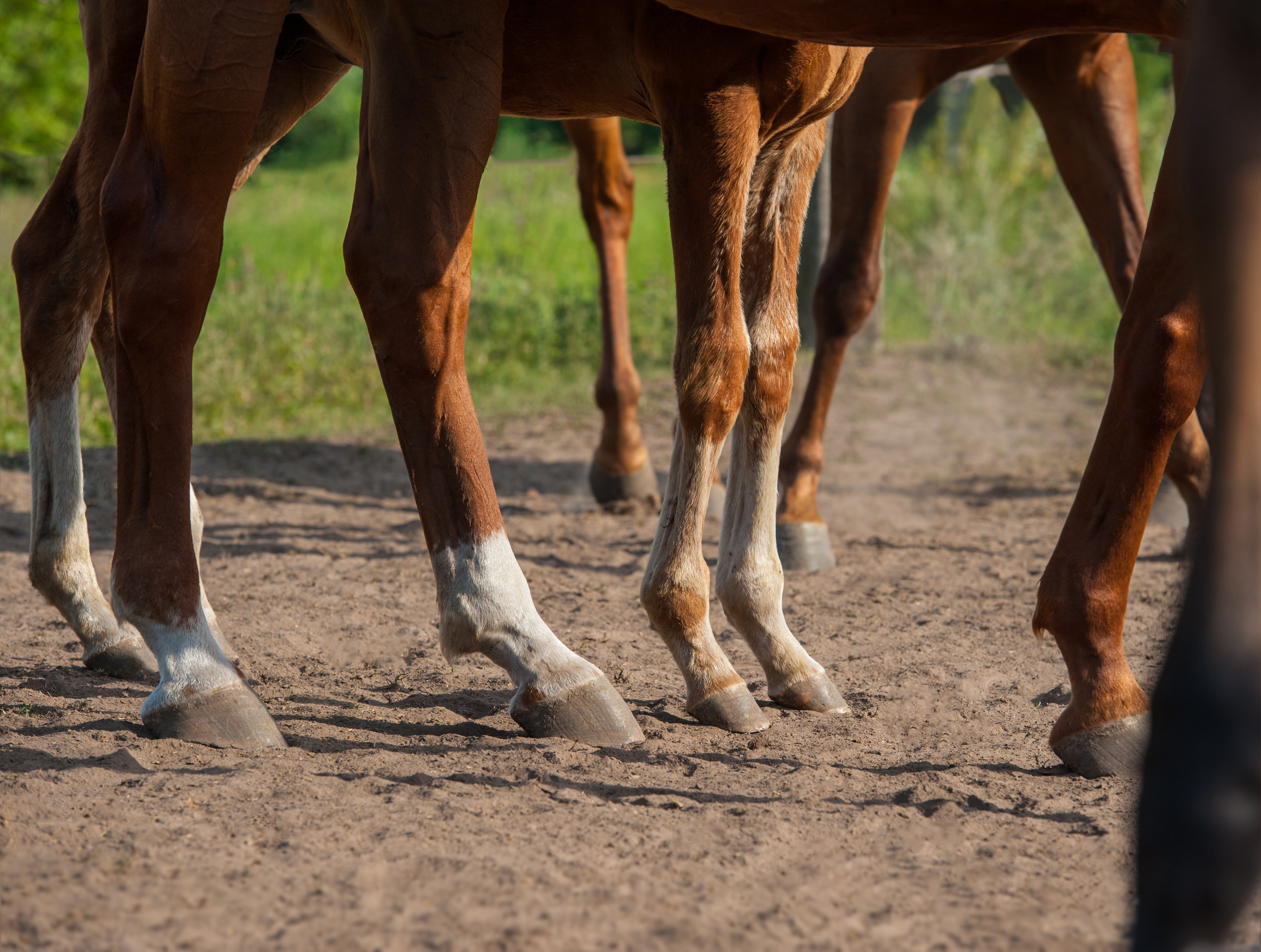 Potter, K., Stevens, K. and Menzies-Gow, N. (2019) Prevalence of and risk factors for acute laminitis in horses treated with corticosteroids. Veterinary Record, 185 (3), p. 82
The aim of this study was to determine the prevalence of, and risk factors associated with, acute laminitis in horses treated with corticosteroids.
The study had two parts. The first was a retrospective treated versus untreated study using data from the Royal Veterinary College (RVC) equine hospital and first opinion practice clinical databases. The second was a multicentre prospective cohort study carried out at the RVC and Bell Equine first opinion practices and referral hospitals.
Study one included horses aged ≥1 year old that had been treated with corticosteroids in 2014 (the treated animals). The untreated animals were all horses seen on the same day and by the same veterinary surgeon as a treated animal. A random number generator was used to select the untreated animal if more than one suitable existed. Exclusion criteria included corticosteroid treatment or laminitis in the preceding 28 days and euthanasia or death in the first 14 days post corticosteroid treatment that was not attributable to laminitis. For all animals, age, breed, sex, medical history and whether the horse developed laminitis in the 14-day period immediately after treatment were recorded.  The type, route, dose and duration of the corticosteroid was recorded for treated animals.
Study two included all horses aged ≥1 year old treated with corticosteroids between January 2015 and February 2017. Exclusion criteria were the same as for study one.  Age, breed, sex, body condition, relevant medical history, current medical issue being treated, details of the corticosteroid therapy prescribed and occurrence of acute laminitis in the first 14 days following the cessation of the corticosteroid treatment were recorded.
Study one included 205 treated and 205 untreated animals.  The most common reason for corticosteroid treatment was musculoskeletal problems and lameness. Two animals within each group developed laminitis.
A total of 1,565 animals were included in study two.  Ten animals treated with corticosteroids developed laminitis. There were significant associations between laminitis and breed, body condition (obese/overweight or not) and the presence of a pre-existing laminitis risk factor.
Limitations of the study included: the lack of an untreated control population in study two; the fact that, in the first opinion practices, initial identification of laminitis was by the owner or carer of the horse, therefore it is possible that laminitis cases may have been missed or not referred to the veterinary surgeon.  There may also have been selection bias for corticosteroid treatment and variable recognition of pre-existing laminitis due to the experience and clinical judgement of the veterinary surgeon.
This paper provides further evidence that the laminitis risk following corticosteroid treatment is low. Further research to investigate whether screening animals for laminitis risk prior to corticosteroid treatment can assist case selection and reduce the overall risk of laminitis in practice is encouraged.
We encourage discussion on all material highlighted in each edition of inFOCUS. Use the button below to join the conversation on Twitter and include your comment in the feed for this issue.
Twitter feed is not available at the moment.
https://infocus.rcvsknowledge.org/wp-content/uploads/2018/04/8-Computed-tomography-horses-hindlegs.jpg
2832
3752
Myai Du
Myai Du
2019-10-22 14:29:04
2019-10-22 14:29:04
Prevalence of and risk factors for acute laminitis in horses treated with corticosteroids