Results of urinary bacterial cultures and antibiotic susceptibility testing of dogs and cats in the UK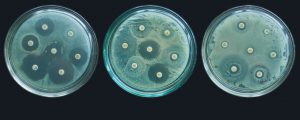 Author(s):
J.D. Fonseca, D.E. Mavrides, P.A. Graham and T.D. McHugh
Published in:
Date:
August 2021
DOI:
Type of access:
Fonseca, J.D. et al (2021) Results of urinary bacterial cultures and antibiotic susceptibility testing of dogs and cats in the UK. Journal of Small Animal Practice, 62 (12), pp 1085-1091.
The aim of this retrospective study was to investigate the antibiotic resistance of bacterial uropathogens in dogs and cats in the UK. The study used data from urine samples submitted to a UK diagnostic laboratory between November 2011 and November 2012.
Data collected from the electronic records included the age and gender of the patient and the results from uroculture and antibiotic susceptibility testing. Information on the clinical status of the patient was not available for analysis.
A total of 5,170 samples were retrieved, 3,640 from dogs and 1,719 from cats. Bacterial growth was recorded for 1,547 samples, but only 808 samples matched the inclusion criteria of ≥105 colony-forming units (CFU)/mL and growth of up to two possible uropathogens; 637 from dogs (18.4% of total samples) and 171 (10% of total samples) from cats. 94.2% of cat samples and 94.3% of dog samples yielded a single organism.
Escherichia coli was the most frequently isolated bacterium; accounting for 54.7% of isolates from cats and 55.6% from dogs, followed by Proteus mirabilis in 22.7% of dog samples and Enterococcus spp. in 23.2 % of cat samples.
96.7% of isolates from cat samples and 96.1% from dog samples were susceptible to at least one of the oral antibiotics commonly prescribed to patients with urinary tract infections: ampicillin, amoxicillin-clavulanic acid, cephalothin, tetracycline and trimethoprim-sulfamethoxazole. Resistance above 20% was detected to cephalothin and cefovecin for E. coli, and 36.9% of E. coli isolates from dog samples and 39.4% from cat samples were resistant to ampicillin. Ten percent of the canine enterococci were resistant to ampicillin and amoxicillin-clavulanic acid. Staphylococci isolates displayed high resistance to penicillin and ampicillin, but resistance to trimethoprim-sulfamethoxazole and cefovecin was much lower.
Limitations of the study include the age of the data used and the absence of any clinical history, including previous antibiotic use, for the animal. Since this study was carried out, new standards have been developed, which have raised the quality of laboratory testing.
This study provides some evidence of resistance of the most common uropathogens to antibiotics commonly used to treat bacterial urinary tract infections. Resistance to these commonly used antimicrobials needs to be considered when making treatment decisions, and resistance profiles need to be continuously monitored. Further studies using more recent data that include information on the animal's clinical history are needed.
We encourage discussion on all material highlighted in each edition of inFOCUS. Use the button below to join the conversation on Twitter and include your comment in the feed for this issue.
Twitter feed is not available at the moment.
https://infocus.rcvsknowledge.org/wp-content/uploads/2021/12/2..jpg
438
1094
Myai Du
Myai Du
2022-01-04 08:30:49
2022-01-04 19:47:26
Results of urinary bacterial cultures and antibiotic susceptibility testing of dogs and cats in the UK