The clinical efficacy of EMLA cream for intravenous catheter placement in client-owned dogs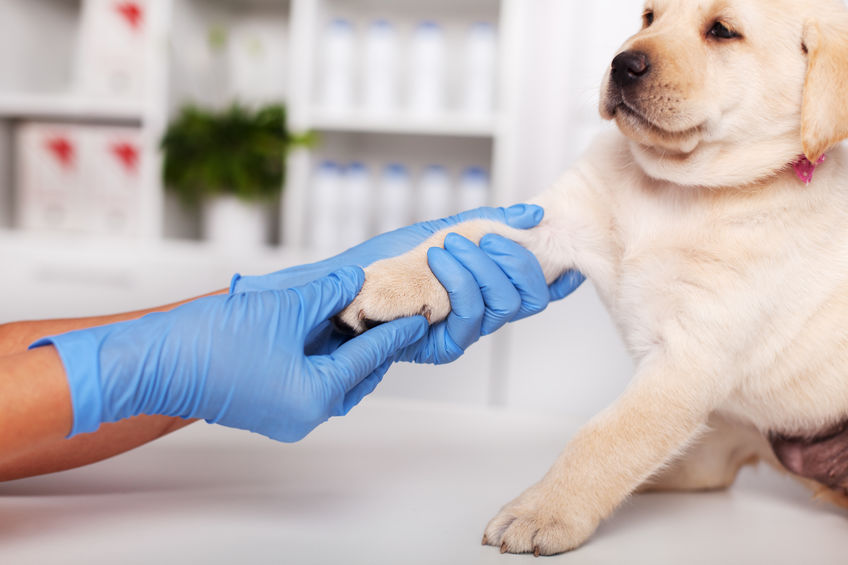 Author(s):
H. van Oostrom and T. G. Knowles
Published in:
Date:
September 2018
DOI:
Type of access:
Requires membership/payment
This article can be accessed via RCVS Knowledge Library Membership (click here).
Oostrom, H. van and Knowles, T.G. (2018) The efficacy of EMLA cream for intravenous catheter placement in client-owned dogs. Veterinary Anaesthesia and Analgesia, 45 (5), pp. 604-608
The aim of the study was to assess the efficacy of EMLA, a topical anaesthetic cream containing lidocaine and prilocaine, on dogs in a clinical setting prior to placement of intravenous (IV) catheter, and to compare efficacy after a 30 or 60-minute application time.
The study was a prospective, randomised and blinded clinical trial with four experimental groups: EMLA 60 and EMLA 30 (EMLA cream applied for 60 and 30 minutes respectively) and Placebo 60 and Placebo 30 (placebo cream (E45) applied for 60 and 30 minutes respectively). In total, 202 dogs of 55 breeds took part in the study, they were allocated into four groups, as follows: EMLA 60 = 50, EMLA 30 = 51, Placebo 60 = 52, and Placebo 30 = 49 dogs.
Results revealed that EMLA 60 group had the highest number of dogs showing no reaction to IV catheter placement. There was no significant difference between the Placebo 30 group compared to ELMA 60 or ELMA 30 groups. There was a significant difference between the level of experience of the IV catheter placer and the number of attempts need for successful placement but this did not differ across the groups.
Limitations of the study included: the use of E45 cream as the placebo due to its stated possible side effect of allergic reaction, the limited range of behavioural observations undertaken, the subjective nature of the assessment of whether the dog reacted and the different levels of experience of the veterinary staff placing the IV catheters.
The study indicates ELMA cream seems to be more effective, in reducing reactions in dogs to IV catheter placement after being applied for 60 minutes. Therefore its successful use in practice will require planning ahead in order to maximise efficacy.
We encourage discussion on all material highlighted in each edition of inFOCUS. Use the button below to join the conversation on Twitter and include your comment in the feed for this issue.
Twitter feed is not available at the moment.
https://infocus.rcvsknowledge.org/wp-content/uploads/2018/12/dog-paw.jpg
565
848
Myai Du
Myai Du
2019-01-07 13:36:10
2019-01-07 13:36:10
The clinical efficacy of EMLA cream for intravenous catheter placement in client-owned dogs