Age at gonadectomy and risk of overweight/obesity and orthopedic injury in a cohort of Golden Retrievers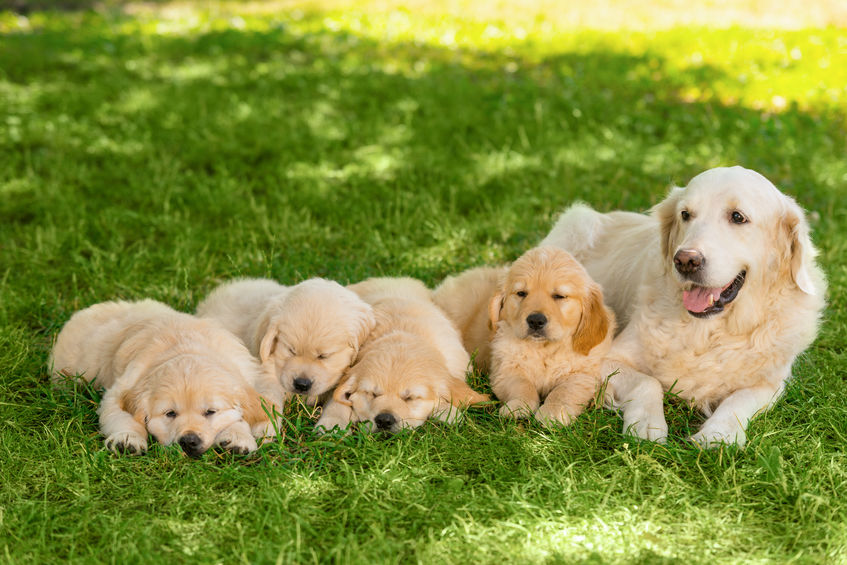 Author(s):
M. Simpson, S. Albright, B. Wolfe, E. Searfoss, K. Street, K. Diehl and R. Page
Published in:
Date:
July 2019
DOI:
Type of access:
Albright, M. et al. (2019) Age at gonadectomy and risk of overweight/obesity and orthopaedic injury in a cohort of Golden Retrievers. PLOS One, 14 (7): e0209131
The aim of this prospective cohort study was to establish the association between gonadectomy in Golden Retrievers and two outcomes: overweight or obesity and orthopaedic injuries. In addition, the study investigated the degree to which the association between gonadectomy and orthopaedic injuries could be mitigated by maintenance of a healthy body weight.
The study was performed as part of the Golden Retriever Lifetime Study, which includes privately cared for Golden Retrievers across the United States.  Dogs were excluded from this study if they were obese or overweight at the time of enrolment and/or had a pre-existing diagnosis of orthopaedic injuries. The final cohort included was 2,764 dogs.
Age at gonadectomy, as reported by owners, was categorised as follows: ≤ 6 months, > 6 to ≤ 12 months, > 12 months, and intact (reference group). The Purina Body Condition Score (BCS) recorded by veterinarians was used to assess the first outcome, with dogs with a BCS greater than 6/9 classified as overweight/obesity. The second outcome was assessed based on the first incidence of veterinarian-reported clinical evidence of osteoarthritis or cranial cruciate ligament injury.
Results showed that all gonadectomised dogs showed increased risk of overweight/obesity compared to intact dogs. Dogs gonadectomised at 6-12 months had an increased risk for overweight/obesity compared to the group that was gonadectomised at >12 months. Dogs who were aged ≤ 6 months at gonadectomy had an increased risk of orthopaedic injuries when compared to intact dogs.  The association between gonadectomy and overweight/obesity differed by sex, with gonadectomised females having a lower risk. Overweight/obesity increased the risk for orthopaedic injuries.
Limitations include the fact that this study only included purebred Golden Retrievers, and therefore was not representative of the general population of dogs seen in veterinary practices, and the subjective nature of body condition scoring. In addition the number of cruciate injuries was low and it remained difficult to separate whether injuries were due to gonadectomy or weight issues.
The study provides some evidence that gonadectomy is a risk factor for both overweight/obesity and orthopaedic injuries in Golden Retrievers. As the study is limited to Golden Retrievers, care should be taken when extrapolating to other breeds.
We encourage discussion on all material highlighted in each edition of inFOCUS. Use the button below to join the conversation on Twitter and include your comment in the feed for this issue.
Twitter feed is not available at the moment.
https://infocus.rcvsknowledge.org/wp-content/uploads/2019/10/Golden-retrievers.jpg
565
847
Myai Du
Myai Du
2019-10-22 14:28:16
2019-10-22 14:28:16
Age at gonadectomy and risk of overweight/obesity and orthopedic injury in a cohort of Golden Retrievers