Dogs don't die just in hot cars–exertional heat-related illness (heatstroke) is a greater threat to UK dogs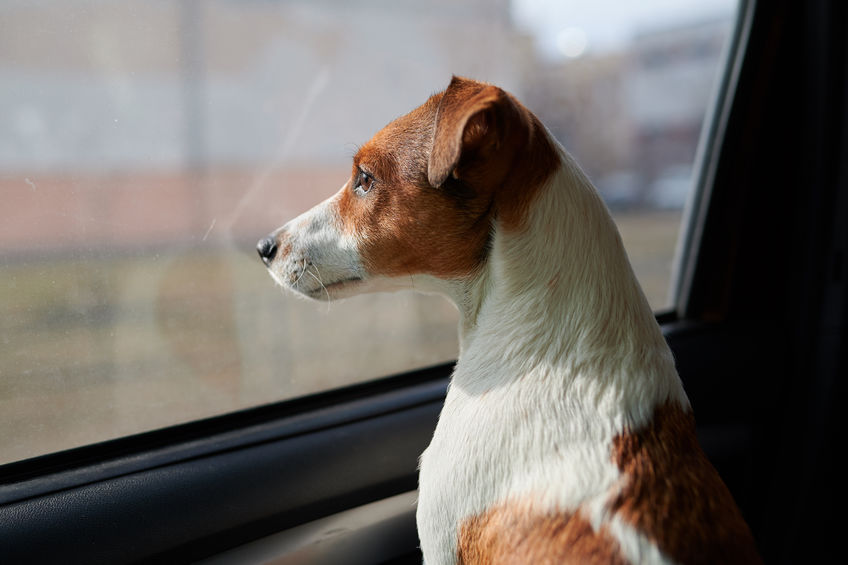 Author(s):
E.J. Hall, A.J. Carter and D.G. O'Neill
Published in:
Date:
July 2020
DOI:
Type of access:
Hall, E.J., Carter, A.J. and O'Neill D.G. (2020) Dogs don't die just in hot cars–exertional heat-related illness (heatstroke) is a greater threat to UK dogs. Animals, 10, 1324
The aim of this retrospective study was to identify the leading triggers for heat-related illness (HRI) in the UK dog population, identify the risk factors for the top three key triggers of HRI and compare the fatality rate and seasonal temperatures between different HRI triggers.
The study was an extension of a previous study by the same group of authors and used the same VetCompass dataset of all dogs under veterinary care during 2016. The electronic patient records (EPRs) in the dataset were searched to identify candidate cases using relevant terms. Candidate cases were then manually screened to identify all confirmed HRI cases that met the study case definition of HRI. Additional data was extracted for these confirmed cases, including date of heat exposure, trigger for HRI event, and outcome of event.
There were 1,259 HRI events identified from the EPRs of 1,222 dogs. Of these, 380/1259 of the HRI events did not have a recorded trigger, in the remaining 879 HRI events, the predominant triggers recorded were exertional HRI (652), environmental HRI (113) and vehicular confinement (46). Of the 652 events triggered by exercise, 372 occurred after walking, 97 after high-intensity activities, 76 after periods of play, and six after canine competitions.  The type of exercise was not specified in 101 events.
Results showed that Brachycephalic breeds were at increased risk for all three types of HRI. The Chow had the highest risk for both exertional and environmental HRI and greyhounds had significantly increased odds of exertional and vehicular HRI and Springer Spaniels had increased odds for exertional HRI. Young dogs less than two years of age and dogs weighing 10kg and above had greater odds of exertional HRI. Older dogs and dogs with respiratory compromise had higher odds of environmental HRI.
Environmental and vehicular HRI triggers were only recorded between March and September. One of the new triggers identified was dogs undergoing treatment at a veterinary practice or professional groomer; this was the fourth most common trigger.  Other novel HRI triggers identified were building confinement and blanket entrapment, which had the highest fatality rates.
Limitations of the study include the retrospective nature; the data in the EPRs was not purposely recorded for research so there was missing data and a variety in the accuracy of descriptive entries. The lack of a definitive diagnostic test for HRI was also a limitation.
Reference for earlier study
Hall E.J., Carter A.J., and O'Neill D.G. (2020) Incidence and risk factors for heat-related illness (heatstroke) in UK dogs under primary veterinary care in 2016. Scientific Reports, 10:9128. https://doi.org/10.1038/s41598-020-66015-8
The study provides some useful prognostic data demonstrating the risk factors for HRI triggers and associated causes of death. The data will help raise awareness of the risk, however any messages, especially concerning the risks of exertional HRI, would need to be balanced against the risk of reducing exercise to a dog's health and well-being. The fourth most common trigger reported was undergoing treatment at a veterinary practice, which will be of specific interest.
Image copyright attribute: gogian
We encourage discussion on all material highlighted in each edition of inFOCUS. Use the button below to join the conversation on Twitter and include your comment in the feed for this issue.
Twitter feed is not available at the moment.
https://infocus.rcvsknowledge.org/wp-content/uploads/2020/10/Jack-russell-dog-staring-out-of-car-window.jpg
565
848
Myai Du
Myai Du
2020-10-21 07:08:00
2020-10-22 07:18:29
Dogs don't die just in hot cars–exertional heat-related illness (heatstroke) is a greater threat to UK dogs