2020 AAHA/AAFP Feline Vaccination Guidelines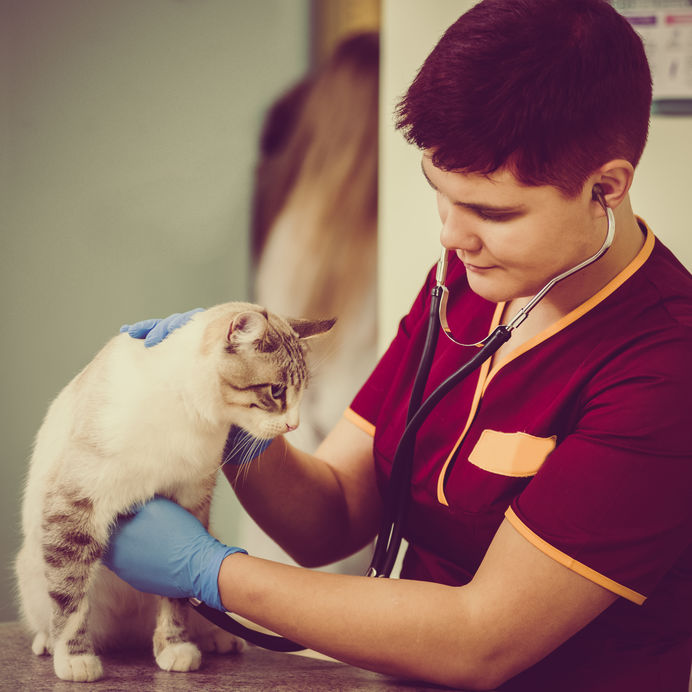 Author(s):
A.E.S. Stone, G.O. Brummet, E.M. Carozza, P.H. Kass, E.P. Petersen, J. Sykes and M.E. Westman
Published in:
Date:
August 2020
DOI:
Type of access:
Stone, A.E.S. et al. (2020) 2020 AAHA/AAFP Feline Vaccination Guidelines. Journal of Feline Medicine and Surgery, 22 (9), pp. 813-830
The aim of these guidelines, produced jointly by a Task Force of experts from the American Animal Hospital Association (AAHA) and the American Association of Feline Practitioners (AAFP), was to provide recommendations based on the latest available evidence combined with expert opinion on feline vaccination. They update the 2013 AAFP Feline Vaccination Advisory Panel Report and use similar recommendations from the WSAVA Guidelines for the Vaccination of Dogs and Cats published in 2016.
Following the established approach of core (recommended for all cats) and non-core (recommended based on an individualised risk-benefit assessment) vaccines, the guidelines give easy-to-use reference tables, which list recommended core and non-core vaccines and relevant considerations for their use. To facilitate patient-specific vaccination plans, the guidelines consider risk factors defined by age, lifestyle, etc. and discuss different patient populations e.g. shelter or cattery cats. The guidelines also provide summaries of the latest information on feline injection-site sarcomas and other vaccination-related reactions and consider the importance of staff and client education in implementing vaccination protocols.
To support the main guidelines there is an online resource centre available at aaha.org/felinevaccination and supplementary materials at catvets.com/vaccination.
Limitations include the lack of clarity on the methodology used and on how the evidence was graded. As the guidelines were produced by two American associations, some of the vaccines listed are not available in the UK and other data, such as the incidence of injection-site sarcoma, is significantly different in the UK.
These guidelines update and complement previously published guidelines from the AAFP and WSAVA and should be read in conjunction with those. The layout is clear, including reference tables listing approved core and non-core feline vaccines together with relevant clinical and administration notes.  The importance of client education is emphasised.
A document comparing the recommendations in the three guidelines is available.
We encourage discussion on all material highlighted in each edition of inFOCUS. Use the button below to join the conversation on Twitter and include your comment in the feed for this issue.
Twitter feed is not available at the moment.
https://infocus.rcvsknowledge.org/wp-content/uploads/2020/10/Cat-check-up-by-female-vet-in-clinic.jpg
692
692
Myai Du
Myai Du
2020-10-21 06:54:14
2020-11-09 13:54:36
2020 AAHA/AAFP Feline Vaccination Guidelines