Domain 2 – Defining rational therapeutic usage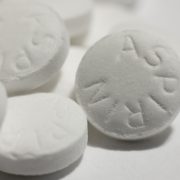 Domain 2 sought to establish what drug or drug combination should be administered in venous and arterial thromboembolic disease settings in order to define rational therapeutic usage.  The questions asked (i) when an antiplatelet agent versus an anticoagulant agent should be used; (ii) which antiplatelet agent is most effective in small animals; (iii) which anticoagulant agent is most effective in small animals; and (iv) when multimodal therapy is indicated.
They concluded that in diseases associated with venous thromboembolism (VTE) such as protein-losing nephropathy and immune-mediated haemolytic anaemia (IMHA) in dogs, thrombi are typically fibrin rich and their formation is less dependent upon platelet number or function. In contrast, in diseases associated with arterial thromboembolism (ATE)  (such as feline cardiomyopathies), thrombi are typically platelet rich and hence antiplatelet agents may be most effective. However, they concede that these recommendations are based on pathophysiologic rationale and that as many hypercoagulable states in small animals can result in venous or arterial thrombosis in an unpredictable fashion, the judicious use of anticoagulants and antiplatelet drugs concurrently may also have merit.
The strong recommendations from this domain are
that antiplatelet agents be used for the prevention of ATE in cats
that clopidogrel be used instead of aspirin in cats at risk for ATE
Goggs, R. et al. (2019) Consensus on the Rational Use of Antithrombotics in Veterinary Critical Care (CURATIVE): Domain 2—Defining rational therapeutic usage. Journal of Veterinary Emergency and Critical Care, 29 (1), pp. 49-59 [This article can be accessed via RCVS Knowledge Library membership, click here]
0
0
Myai Du
Myai Du
2019-06-14 12:04:47
2022-09-23 16:49:48
Domain 2—Defining rational therapeutic usage