How to place commonly used feeding tubes in dogs and cats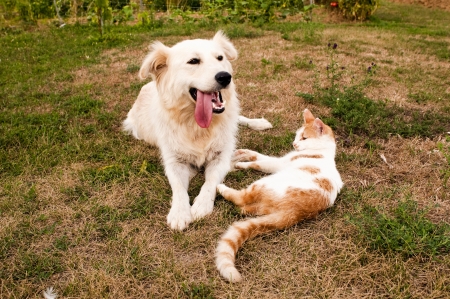 Author(s):
R.H. Lumbis
Published in:
Date:
March 2017
DOI:
Type of access:
Requires membership/payment
This article can be accessed via RCVS Knowledge Library Membership (click here).
Lumbis, R.H. (2017) How to place commonly used feeding tubes in dogs and cats. The Veterinary Nurse, 8(2), pp. 104-115
In hospitalised patients there is often a need to provide nutritional support and the benefits of rapid initiation of feeding are widely recognised in both the veterinary and human literature.
This article provides step by step instructions, with photographic illustrations, on how to place a selection of the most common feeding tubes used in small animal practice including:
Naso-oesophageal and naso-gastric
Oesophagostomy
Gastrostomy
The advantages and disadvantages of each type of tube are also discussed.
The article also draws attention to the fact that veterinary personnel should be aware of the regulations regarding the placement of the different types of tubes. For example whilst the placement of certain feeding tubes is reserved for veterinary surgeons under the Veterinary Surgeons Act 1966 (Schedule 3 Amendment) Order 2002 RVNs are permitted to place naso-oesophageal and naso-gastric feeding tubes.
This is a useful practical guide to using feeding tubes in small animal practice
https://infocus.rcvsknowledge.org/wp-content/uploads/2017/06/cat_dog_on_grassc.jpg
235
450
Myai Du
Myai Du
2017-06-15 17:36:25
2017-07-21 14:44:15
How to place commonly used feeding tubes in dogs and cats