Domain 5 – Discontinuation of anticoagulant therapy in small animals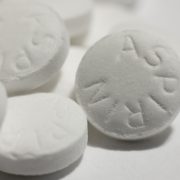 This domain looked at appropriate approaches to use for small animal patients receiving antiplatelet or anticoagulant drugs and requiring temporary discontinuation of this therapy for the purposes of invasive procedures (e.g. surgery), and at decision-making for the complete discontinuation of anticoagulant medications. In addition, the most appropriate methodology for discontinuation of heparins was addressed.
The guidelines recommend that in patients at high risk for thrombosis, anticoagulation should
not be discontinued for invasive procedures although they recommend discontinuing one agent if animals are receiving dual antiplatelet therapy.
In patients at low to moderate risk for thrombosis, consideration may be given for discontinuation of anticoagulation prior to invasive procedures.
In patients with thrombosis in whom the underlying cause for thrombosis has resolved, indefinite
treatment with anticoagulant medication is not recommended. If the underlying cause is unknown
or untreatable, anticoagulant medication should be continued indefinitely.
Unfractionated heparin therapy should be slowly tapered rather than discontinued abruptly.
Brainard, B.M. et al. (2019) Consensus on the Rational Use of Antithrombotics in Veterinary Critical Care (CURATIVE): Domain 5—Discontinuation of anticoagulant therapy in small animals.  Journal of Veterinary Emergency and Critical Care, 29 (1), pp. 88-97 [This article can be accessed via RCVS Knowledge Library membership, click here]
0
0
Myai Du
Myai Du
2019-06-14 12:01:05
2022-09-23 16:51:47
Domain 5 - Discontinuation of anticoagulant therapy in small animals