Domain 3 – Defining antithrombotic protocols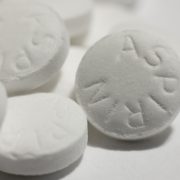 The objective of Domain 3 was to determine whether some antithrombotic protocols are more effective than others in order to make recommendations about drug dose, the route and frequency of administration and also to highlight potential adverse effects.
Evidence-based recommendations concerning specific protocols could not be formulated for most antithrombotic drugs evaluated, either because of the wide range of dosage reported (e.g. aspirin in dogs) or the lack of evidence in the current literature. However, clopidogrel administration in dogs and cats at risk of arterial thrombosis, notably in cats at risk of cardiogenic thromboembolism, is supported by the literature, and specific protocols are recommended.
Blais, M-C. et al. (2019) Consensus on the Rational Use of Antithrombotics in Veterinary Critical Care (CURATIVE): Domain 3—Defining antithrombotic protocols. Journal of Veterinary Emergency and Critical Care, 29 (1), pp. 60-74 [This article can be accessed via RCVS Knowledge Library membership, click here]
0
0
Myai Du
Myai Du
2019-06-14 12:03:23
2022-09-23 16:50:36
Domain 3—Defining antithrombotic protocols