Influence of dietary restriction and low‐intensity exercise on weight loss and insulin sensitivity in obese equids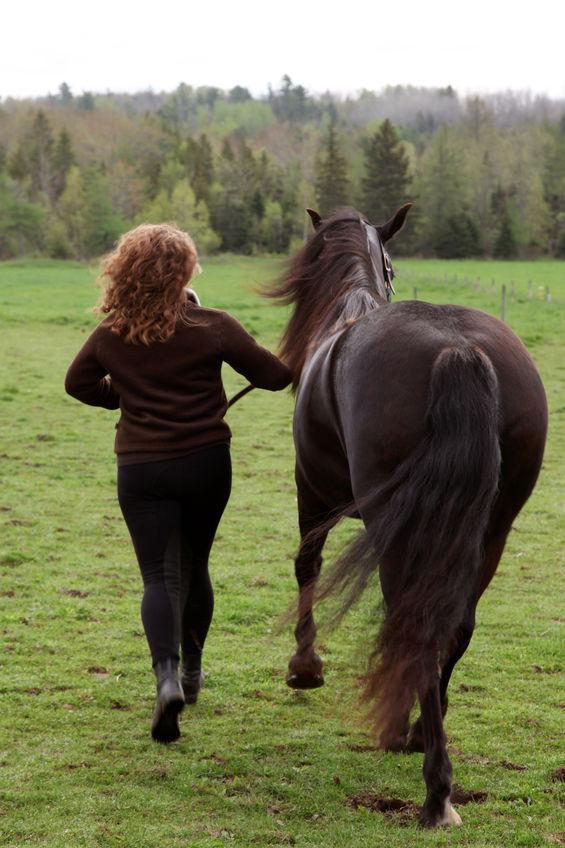 Bamford, N.J. et al. (2018) Influence of dietary restriction and low‐intensity exercise on weight loss and insulin sensitivity in obese equids. Journal of Veterinary Internal Medicine, 33 (1), pp. 280-286
This study aimed to evaluate the effect adding a low-intensity exercise programme to dietary restriction has on insulin sensitivity and plasma adipokine concentrations in obese horses and ponies. It was funded by grants from the Australian Research Council and the Waltham Centre for Pet Nutrition.
The study included 24 equids all in an obese condition with a body condition score (BCS) ≥ 7/9. 22 of the animals had previously been enrolled in a study of diet-induced weight gain; the other two had been kept in a paddock for the previous six months with similar daily husbandry procedures. All animals had been sedentary, i.e. they had no prescriptive exercise for the previous 12 months. The horses and ponies underwent initial acclimation of four weeks during which they had ad libitum access to mixed grass hay and water; in addition, they were given a small meal five days per week.
The weight loss regime lasted 12 weeks. Horses were blocked according to breed and the diet group to which they had been assigned in the previous study, and then randomly assigned to one of the two intervention groups: dietary restriction or dietary restriction plus low-intensity exercise. All animals were given the same restricted ration of mixed grass hay plus a single daily meal, with the quantity given based on body weight. Individual feed provision was adjusted weekly based on body weight. The animals were turned out into dry lot paddocks for six hours a day. The diet and exercise group additionally undertook low-intensity exercise on an automated horse walker five days per week, consisting of five minutes walking, 15 minutes brisk trotting and another five minutes walking.
Total body fat (TBFM) was measured before and after dietary restriction, as was BCS and cresty neck score (CNS). Insulin sensitivity was measured using a frequently sampled IV glucose tolerance test (FSIGT) and adipokines using validated assays.
Results showed there were significant decreases in BCS, CNS and TBFM in both groups. Animals in the diet plus exercise group had significantly higher SI levels as well lower serum amyloid A (SAA) concentrations compared to the diet group.
Limitations of the study included the low number of animals included, the short study period and the lack of control for free activity during the turn out period. The study did not look at optimising the amount and type of exercise.
The prevalence of obesity in domestic horses appears to be increasing and, where clustered with insulin dysregulation, this has been linked to the development of laminitis. This study shows that there are additional health benefits to adding regular low-intensity exercise to a restricted diet for obese horses and ponies and suggests that it should be recommended as part of a holistic management of obese horses. Further studies in this area with a larger cohort and over a longer length of time are encouraged.
We encourage discussion on all material highlighted in each edition of inFOCUS. Use the button below to join the conversation on Twitter and include your comment in the feed for this issue.
Twitter feed is not available at the moment.
https://infocus.rcvsknowledge.org/wp-content/uploads/2019/02/horse-exercise.jpg
848
565
Myai Du
Myai Du
2019-02-26 13:51:07
2019-02-27 14:53:55
Influence of dietary restriction and low‐intensity exercise on weight loss and insulin sensitivity in obese equids