BEVA primary care clinical guidelines: Analgesia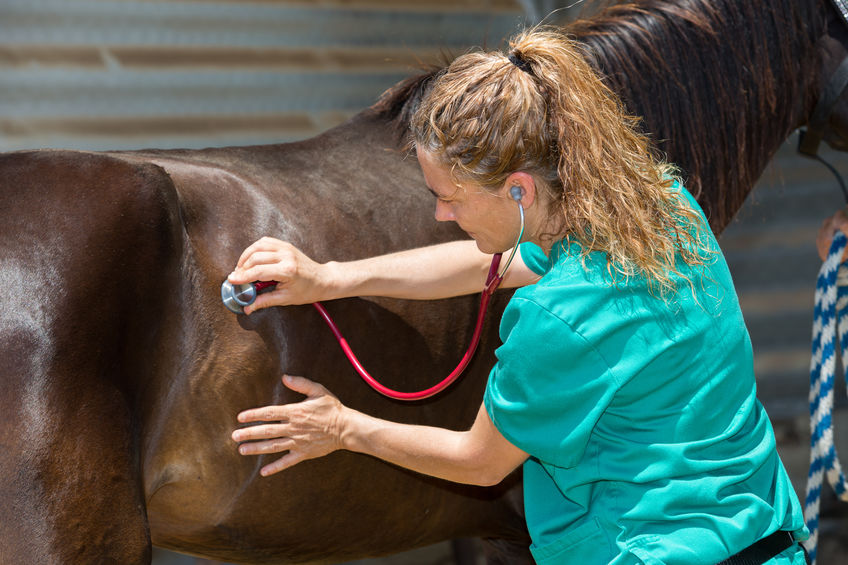 Author(s):
I.M. Bowen, A. Redpath, A. Dugdale, J.H. Burford, D. Lloyd, T. Watson and G.D. Hallowell
Published in:
Date:
October 2019
DOI:
Type of access:
Requires membership/payment
This article can be accessed via RCVS Knowledge Library Membership (click here).
Bowen, M. et al. (2019) Primary Care Clinical Guidelines: Analgesia. EquineVeterinary Journal, 52 (1), pp. 13-27
The aim of these clinical guidelines is to provide recommendations on the use of analgesia in the horse in clinical practice. The guidelines are based on the most recent evidence combined with expert clinical opinion on the impact of analgesic choice on outcomes and adverse events. They are the first in a series of guidelines aimed at equine primary care in an ambulatory setting which is being developed by BEVA.
The guidelines were developed using vetGRADE, a veterinary equivalent of the GRADE (Grading of Recommendations, Assessment, Development and Evaluations) system for rating clinical guidelines. This was developed by the panel to ensure that evidence beyond systematic reviews and randomised controlled trials (RCTs) could be evaluated. vetGRADE allowed for the inclusion of evidence from systematic reviews rated as exceptional and adapted the other GRADEs of evidence so that the descriptors of high, moderate and low were mapped to lower levels of evidence e.g. in GRADE RCTs are rated moderate but in vetGRADE they are rated high.
The panel devised relevant clinical scenarios, which were converted into questions using the PICO framework. A literature search was performed on CAB Abstracts using search terms relevant to each question. Additionally, a call was made for unpublished data for consideration by the panel and the draft document was made available for BEVA members to comment. For each question, the summary of findings were commented on by all panel members, and the final recommendations and overall certainty underpinning these recommendations were agreed by the panel.
Questions covered by the guidelines include those related to the:
use of analgesia in horses undergoing routine castration
use of NSAIDs in nonsurgical chronic and acute pain
relative safety of NSAIDs
use of opiate analgesia
use of supplemental analgesia in severe chronic pain that is not controlled by NSAIDs.
The guidelines make 24 recommendations, of which eight have a high rating of overall certainty, these include: that horses undergoing routine castration should receive intra-testicular local anaesthesia; that horses should receive NSAIDs prior to surgery and that butorphanol and buprenorphine should not be considered appropriate as the sole analgesic for such procedures.
The guidelines also recommend that a validated composite pain score for horses should be developed as this would allow comparisons to be made to evaluate analgesia in future studies.
These guidelines provide primary care practitioners with valuable summaries of current evidence combined with expert opinion, to provide recommendations for a range of common scenarios relating to the management of pain in horses. They are a good basis on which to develop local practice guidelines.
We encourage discussion on all material highlighted in each edition of inFOCUS. Use the button below to join the conversation on Twitter and include your comment in the feed for this issue.
Twitter feed is not available at the moment.
https://infocus.rcvsknowledge.org/wp-content/uploads/2020/02/Horse-and-vet.jpg
565
848
Myai Du
Myai Du
2020-02-25 14:04:21
2020-06-29 23:19:32
BEVA primary care clinical guidelines: Analgesia