Trigeminal-mediated headshaking in horses: prevalence, impact, and management strategies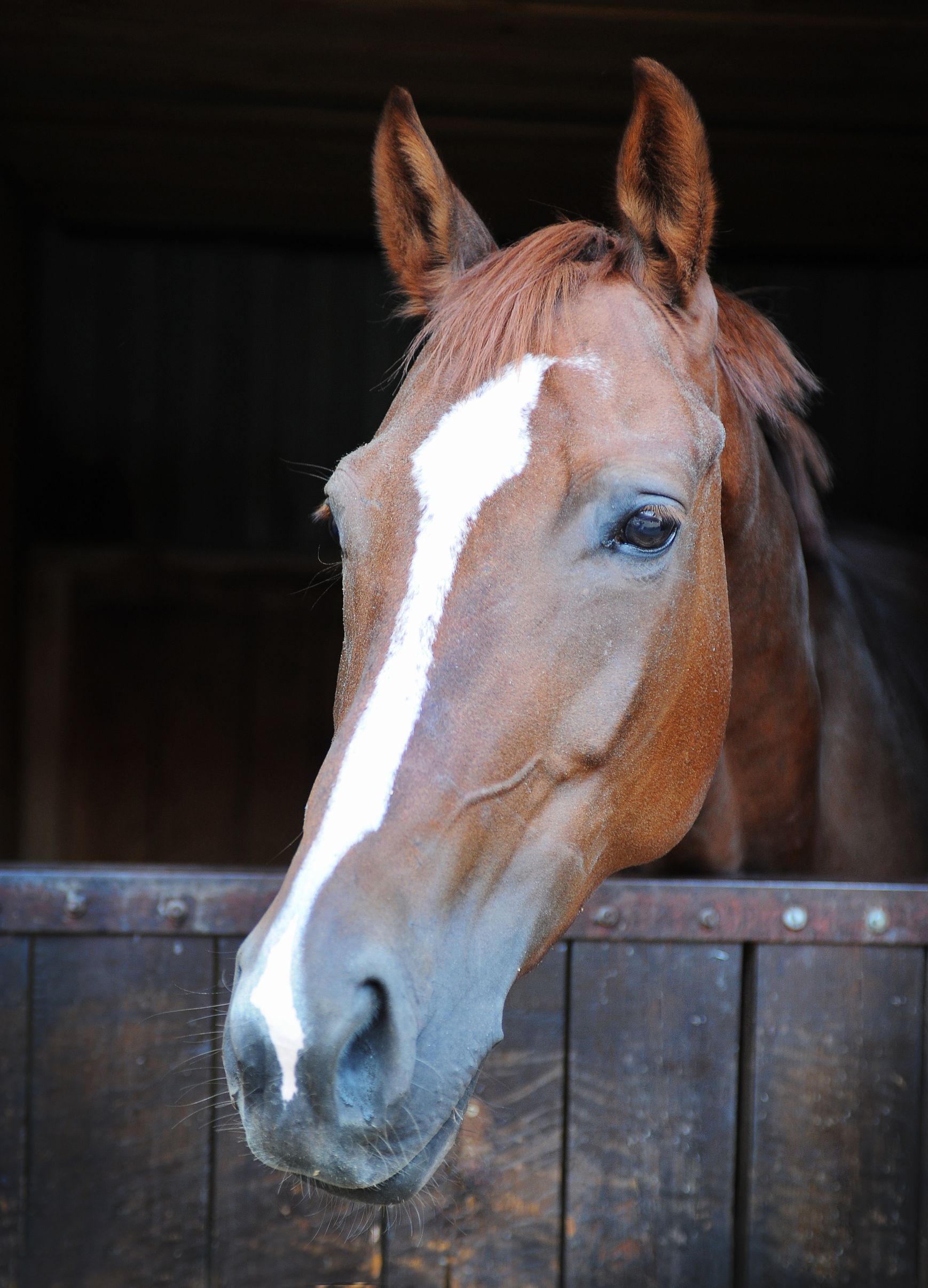 Roberts, V. (2019) Trigeminal-mediated headshaking in horses: prevalence, impact, and management strategies. Veterinary Medicine: Research and Reports, 2019:10, pp. 1-8
This review article considers the literature on trigeminal-mediated headshaking, focusing on what is known, and not known, about the prevalence of the condition and its impact.
The author summarises the clinical signs which include predominantly vertical headshaking which may be violent. Head shaking is often accompanied by flicks or jerks of the head and signs of nasal irritation. Typically signs are worse in horses at exercise and show some seasonality with the majority of horses being affected in the Spring/Summer.
Information is then given on the:
Prevalence
approximately 2% of UK horses could be suffering from the condition
the condition usually first appears in adult horses, with median ages of onset ranging from 6-10 years
geldings represent between 63 -71.5 % of reported cases
all breeds appear susceptible to the condition
Impact
there are both welfare and economic implications for the horse and owner if the condition causes the horse such pain that it has to be retired or euthanised
Management strategies with reported success include:
nose nets
pharmaceuticals including gabapentin and carbamazepine (anti-convulsants that are used in humans for neuropathic pain) and cromoglycate eye drops
surgery involving bilateral infraorbital neurectomy or caudal ablation of the infraorbital nerve
alternative therapies such as electroacupuncture, EquiPENSTM neuromodulation, and homeopathy.
Treatment options that reportedly lack efficacy for managing headshaking in horses are also described.
Trigeminal-mediated headshaking in horses is a painful facial neuropathic condition with welfare and economic implications for the horse and their owner. The condition is a challenge to diagnose correctly, as aetiology of the condition remains unknown. This article provides practitioners with a readily accessible overview of the published literature, as well as current best practice and its limitations. The author recommends a thorough investigation to be as sure as possible of diagnosis, followed by logical trials of published treatments.
We encourage discussion on all material highlighted in each edition of inFOCUS. Use the button below to join the conversation on Twitter and include your comment in the feed for this issue.
Twitter feed is not available at the moment.
https://infocus.rcvsknowledge.org/wp-content/uploads/2018/02/horse-stable-door.jpg
2413
1738
Myai Du
Myai Du
2019-04-24 08:46:09
2019-04-24 08:47:46
Trigeminal-mediated headshaking in horses: prevalence, impact, and management strategies