Canine dystocia in 50 UK first-opinion emergency care veterinary practices: clinical management and outcomes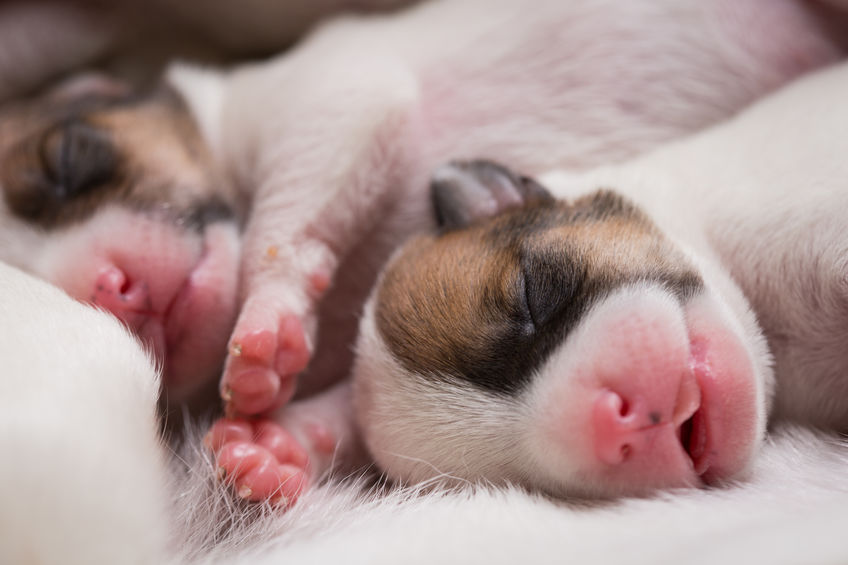 Author(s):
D.G. O'Neill, A.M. O'Sullivan, E.A. Manson, D.B. Church, P.D. McGreevy, A.K. Boag and D.C. Brodbelt
Published in:
Date:
February 2019
DOI:
Type of access:
O'Neill, D.G. et al. (2019) Canine dystocia in 50 UK first-opinion emergency care veterinary practices: clinical management and outcomes. Veterinary Record, 184 (13) p. 409
The aim of this study was to explore the clinical management and outcomes of canine dystocia, with particular focus on caesarean section (CS), in an emergency care population.
This retrospective study used data from Vets Now first-opinion emergency care veterinary practices. All entire female dogs that attended Vets Now between September 2012 and February 2014 with at least one electronic patient record were considered for inclusion.
701 cases of dystocia were identified from a study population of 18,758 entire bitches. Breed data was available for 668 cases, 628 were purebred and 40 crossbred. The most common breeds, among the dystocia cases, were chihuahua, Staffordshire bull terrier, pug and Jack Russell terrier.
Cause of dystocia was recorded for 260/701 (37.1%) of bitches, the most common causes recorded were fetal malposition (34.6%) and fetal-maternal disproportion (30.8%). Of the 218/701 (31.1%) of bitches with parity information 99 (45.4%) were primiparous and 119 (54.6%) recorded as multiparous. Of the 119 multiparous bitches 88 had breeding history recorded which showed that 34/88 (38.6%) had previously had dystocia or CS. Diagnostic imaging was performed on 27.3% of bitches.
Oxytocin was administered to 380/701 (54.2%) of cases and calcium gluconate to 82/701 (11.7%). CS was performed on 341/701 (48.6%) of dystocia cases. The prevalence of CS amongst the overall emergency care case load was 1.8%. The risk of CS within the dystocia caseload varied across breeds with breeds with the highest risk including bulldog, border terrier, golden retriever, springer spaniel and French bulldog. There was no significant difference in the probability of CS between primiparous and multiparous. 12/701 (1.7%) of the dystocia case died before discharge 4 unassisted deaths and 8 by euthanasia.
Limitations of the study included the fact that the study population was emergency cases presented out-of-hours which may not be representative of the caseload and management at primary care practices. The sample sizes for breed category data were also relatively small.
The study provides evidence on the risks of dystocia and CS which will be helpful to veterinary practitioners when discussing breeding with owners. The data and discussion on the use of Oxytocin and calcium gluconate which highlights the variation in doses being used in dystocia cases will be of particular interest.
We encourage discussion on all material highlighted in each edition of inFOCUS. Use the button below to join the conversation on Twitter and include your comment in the feed for this issue.
Twitter feed is not available at the moment.
https://infocus.rcvsknowledge.org/wp-content/uploads/2019/04/newborn-puppies-jack-russel-terrier.jpg
565
848
Myai Du
Myai Du
2019-04-24 08:45:35
2019-04-24 09:19:25
Canine dystocia in 50 UK first-opinion emergency care veterinary practices: clinical management and outcomes