2021 AAHA/AAFP Feline Life Stage Guidelines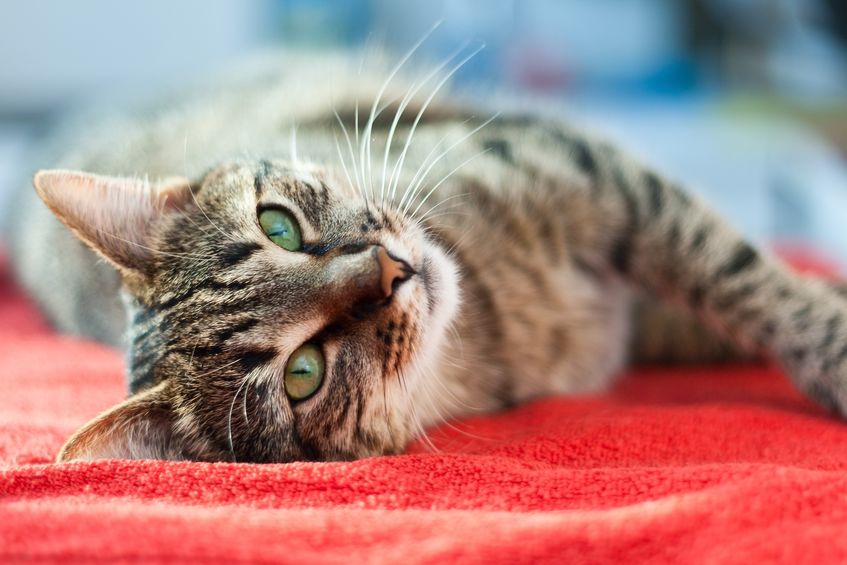 Author(s):
J. Quimby, S. Gowland, H.C Carney, T. DePorter, P. Plummer and J. Westropp
Published in:
Date:
February 2021
DOI:
Type of access:
Quimby, J. et al (2021) 2021 AAHA/AAFP Feline Life Stage Guidelines. Journal of Feline Medicine and Surgery, 23 (3) pp 211-233.
The aim of these guidelines, produced jointly by a task force of experts from the American Animal Hospital Association (AAHA) and the American Association of Feline Practitioners (AAFP), is to provide a comprehensive age-associated framework for promoting health and longevity throughout a cat's lifetime. Specific objectives were to 1) define distinct feline life stages consistent with how cat owners perceive their cat's maturation and ageing process, and 2) provide a readily understood basis for an individualised lifelong healthcare strategy for each feline patient at every life stage.
The guidelines update the 2010 AAFP-AAHA: Feline Life Stage Guidelines with the important distinction that they reduce the number of feline life stages, from six to four distinct age-related stages plus an end-of-life stage. These four stages are kitten stage, from birth up to one year; young adult, from 1-6 years; mature adult, from 7-10 years; and senior, aged over ten years. The fifth, end‑of‑life stage can occur at any age. The authors argue that this five‑stage grouping will make it easier to implement clinical protocols and will simplify discussions between veterinary professionals and cat owners.
Recommended items to perform or discuss at each lifestyle stage are summarised in an easy-to-use table and include:
General discussion items
Medical history
Examination focus
Nutrition and weight management
Behaviour and environment
Elimination
Oral health
Parasite control
Vaccination
Where the Task Force felt it would be useful, the accompanying text provides further explanation to that contained in the table and offers recommendations, guided by the evidence, on the eight aspects of feline medicine: behaviour and environmental needs; elimination; nutrition and weight management; oral health; parasite control; vaccination; zoonoses and human safety; and diagnostics.
One additional topic that is emphasised throughout the guidelines is the importance of feline-friendly handling techniques.
Limitations of the study include the lack of clarity on the methodology and evidence grading used in developing these guidelines.
These guidelines provide all members of the practice team with a valuable framework for managing a cat's healthcare throughout its lifetime, based on the published literature and expert opinion. They will provide a good basis on which to produce local practice guidelines.
If you are interested in the end-of-life stage then you will find the following resources useful:
Bishop, G. et al (2016) 2016 AAHA/IAAHPC End‑of‑Life Care Guidelines. Journal of the American Animal Hospital Association, 52 (6), pp. 341-356. https://doi.org/10.5326/JAAHA-MS-6637
2021 AAFP End of Life Online Educational Toolkit [AAFP] [online] Available from: https://catvets.com/guidelines/practice-guidelines/end-of-life [Accessed 20 April 2021]
We encourage discussion on all material highlighted in each edition of inFOCUS. Use the button below to join the conversation on Twitter and include your comment in the feed for this issue.
Twitter feed is not available at the moment.
https://infocus.rcvsknowledge.org/wp-content/uploads/2019/04/Cat.jpg
565
847
Myai Du
Myai Du
2021-04-21 07:38:26
2021-04-21 08:14:56
2021 AAHA/AAFP Feline Life Stage Guidelines