Systemic detectability of dexamethasone and prednisolone after eye drop application in horses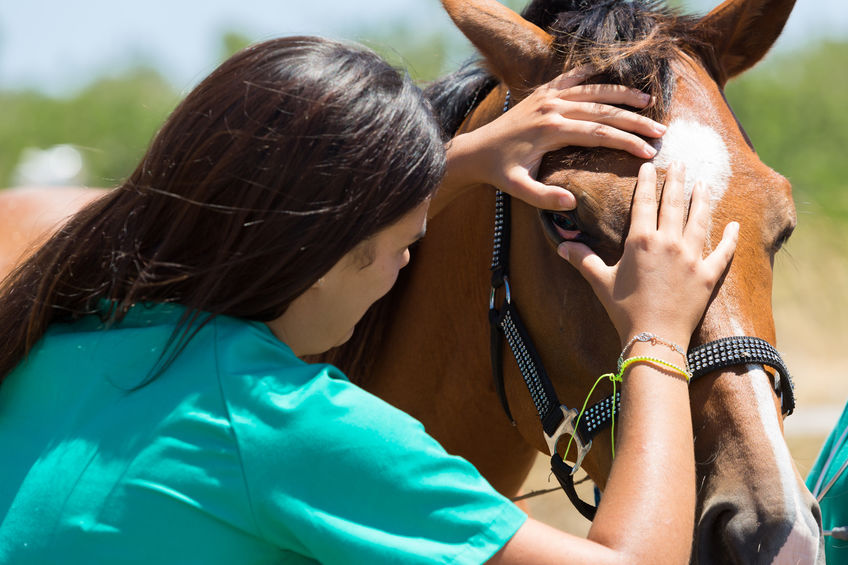 Author(s):
M. Stucki, C.D. Voegel, T.M. Binz, T. Kraemer, A. Lavaud and K. Voelter
Published in:
Date:
January 2021
DOI:
Type of access:
Requires membership/payment
This article can be accessed via RCVS Knowledge Library Membership (click here).
Stucki, M. et al (2021) Systemic detectability of dexamethasone and prednisolone after eye drop application in horses. Equine Veterinary Journal 

This prospective study aimed to examine the systemic detectability of dexamethasone and prednisolone in horses following treatment with eye drops.
The study included 11 horses: six geldings and five mares. The horses' owners applied either dexamethasone (Maxitrol® 0.1%, Novartis Pharma) or prednisolone (PredForte® 1%, Allergan) eyedrops to one eye three times daily for a two-week period.
Serum and urine samples were taken at day 0 (prior to the first eye drop application) and then on days 1, 7, 14, 15, 17 and 21. Blood samples were taken 15-120 minutes after eye drop application, urine samples were collected during spontaneous urination. All samples were evaluated using liquid chromatography-tandem mass spectrometry.
There were five horses in the dexamethasone group (three healthy eyes, one eye was treated for immune-mediated keratitis and one eye for eosinophilic keratitis) and six in the prednisolone group (five eyes were healthy, and one was treated for uveitis).
Results showed that all samples had measurable amounts of dexamethasone and prednisolone  during the treatment course, with generally higher levels of prednisolone than dexamethasone. On day 15, one day after discontinuation of treatment, dexamethasone levels were below the limit of detection (LOD) in both serum and urine samples. Prednisolone was identified in all serum samples on day 17 (three days after cessation of treatment) and was below LOD on day 21 (seven days after cessation of treatment). Prednisolone concentrations in urine samples were below LOD on day 15, day 17 and day 21.
The highest levels of dexamethasone were detected in samples 15-60 minutes after drop application and prednisolone in samples taken 30-90 minutes after application.
Limitations of the study were the small number of horses included, there may have been variation in the owner applied eye drop size (though this replicated real life), and that there were different timepoints for urine sampling due to collection during spontaneous urination.
The study provides some evidence that dexamethasone and prednisolone eye drops can lead to detectable levels in serum and urine samples, which will be relevant to veterinary surgeons treating – and owners of – competition horses that may be subject to testing for prohibited substances.
We encourage discussion on all material highlighted in each edition of inFOCUS. Use the button below to join the conversation on Twitter and include your comment in the feed for this issue.
Twitter feed is not available at the moment.
https://infocus.rcvsknowledge.org/wp-content/uploads/2021/04/Vet-examine-horse-eye.jpg
565
848
Myai Du
Myai Du
2021-04-21 07:39:19
2021-04-21 08:24:34
Systemic detectability of dexamethasone and prednisolone after eye drop application in horses