2021 ISFM Consensus Guidelines on the Collection and Administration of Blood and Blood Products in Cats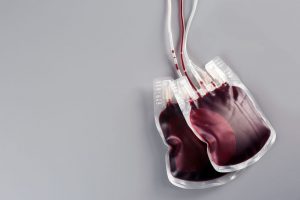 Author(s):
S. Taylor, E. Spada, M.B. Callan, R. Korman, E. Leister, P. Steagall, R. Lobetti, M. Seth and S. Tasker
Published in:
Date:
April 2021
DOI:
Type of access:
Taylor, S. et al. (2021) 2021 ISFM consensus guidelines on the collection and administration of blood and blood products in cats. Journal of Feline Medicine and Surgery, 23 (5), pp. 410-432
These consensus guidelines aimed to provide information for practitioners on blood transfusion in cats. The guidelines were created by a panel convened by the International Society of Feline Medicine (ISFM) and are based on available literature and the consensus opinion of the panel.
The guidelines provide useful information on feline blood types and provide details on how to perform blood typing and cross‑matching, indications for transfusion, donor selection and management, recipient preparation, blood/blood product administration, and monitoring and potential complications.
Considerations outside of the clinical procedure itself are discussed in an appendix to the guidelines. These include ethical considerations around recipient suitability and prognosis and the source of the donor cat. The need to carefully weigh up the risk/benefit in each case is emphasised, with the health and wellbeing of both donor and recipient being prioritised equally.
Recommendations include that both donor and recipient should be blood typed before transfusion, cross-matching should be performed before a transfusion where the recipient has had a previous transfusion or has an unknown transfusion history, and that donors should be assessed for general health, temperament, and infectious agents.
Limitations of the study include the lack of an explicit statement of the methodology used to compile the guidelines. The guidelines would also benefit from clearer signposting of the recommendations.
We encourage discussion on all material highlighted in each edition of inFOCUS. Use the button below to join the conversation on Twitter and include your comment in the feed for this issue.
Twitter feed is not available at the moment.
https://infocus.rcvsknowledge.org/wp-content/uploads/2021/06/Blood_packs.jpg
565
848
Myai Du
Myai Du
2021-06-23 09:26:26
2021-07-06 11:15:12
2021 ISFM Consensus Guidelines on the Collection and Administration of Blood and Blood Products in Cats