Hospital-acquired infections in the veterinary establishment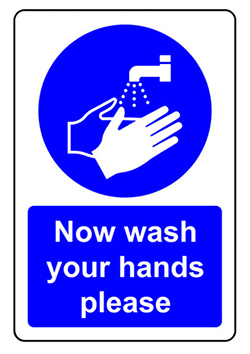 Author(s):
A. Mann
Published in:
Date:
August 2018
DOI:
Type of access:
Requires membership/payment
This article can be accessed via RCVS Knowledge Library Membership (click here).
Mann, A. (2018) Hospital-acquired infections in the veterinary establishment. Veterinary Nursing Journal 33 (9), pp. 257- 261
This paper discusses the common hospital-acquired infections (HAIs) identified in human medicine which the limited studies on HAIs in veterinary medicine suggest could be similar for veterinary patients. These common HAIs are respiratory infections, urinary tract infections, bloodstream infections, and surgical site infections (SSIs). The paper reviews the risk factors for each type of infection, and steps that can be taken to help minimise the risks are given.
Hand hygiene is discussed in some depth as the most important line of defence against the transmission of HAIs. The author stresses the importance of all members of the veterinary team being fluent in effective hand hygiene. The World Health Organisation (WHO) six steps of hand hygiene and its five moments of hand hygiene are suggested as a good basis for the creation of practice protocols in this area.
Veterinary nurses are encouraged to play a full role in educating and training members of the practice team in the important steps to take to prevents HAIs. One way would be involvement in producing standard operating procedures, e.g. for placing a urinary catheter.
Whilst this paper provides practical advice in relation to hand hygiene, it would have been helpful to have similarly practical suggestions in relation to the types of infections described as well as advice on recognising those patients most at risk of HAIs. It could also have included references to the work of other organisations, e.g. The Bella Moss Foundation, in this area
Whilst data is not available for the number of HAIs in the veterinary field, figures from human health from 2011 which show 6.4% of human patients developing an HAI, indicate the importance of minimising risk factors for HAIs. All members of the veterinary team have a part to play in preventing HAIs; continuing education and ensuring compliance are key.
We encourage discussion on all material highlighted in each edition of inFOCUS. Use the button below to join the conversation on Twitter and include your comment in the feed for this issue.
Twitter feed is not available at the moment.
https://infocus.rcvsknowledge.org/wp-content/uploads/2018/10/hand-washing_small-1.jpg
354
250
Myai Du
Myai Du
2018-10-22 11:18:04
2018-10-24 11:53:29
Hospital-acquired infections in the veterinary establishment