Misoprostol is superior to combined omeprazole‐sucralfate for the treatment of equine gastric glandular disease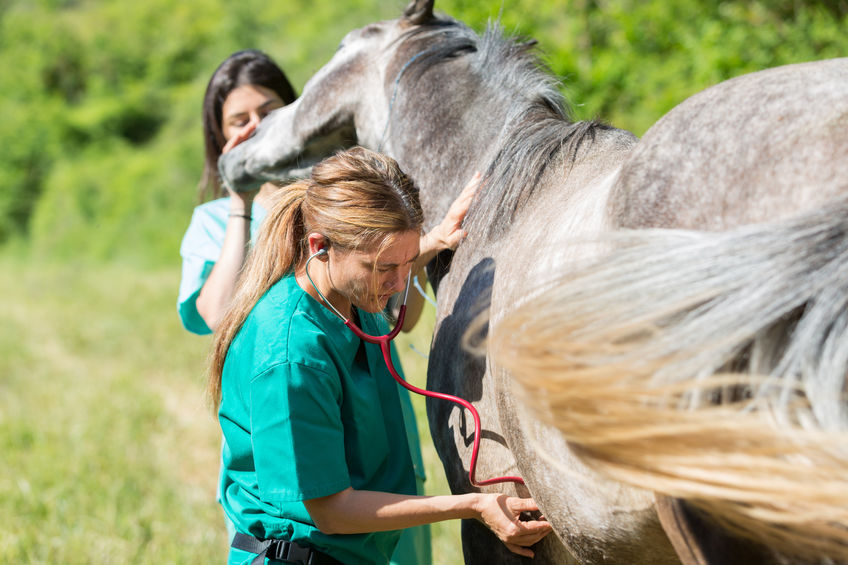 Author(s):
G. Varley, I.M. Bowen, J.L. Habershon-Butcher, V. Nicholls and G.D. Hallowell
Published in:
Date:
Feb 2019
DOI:
Type of access:
Requires membership/payment
This article can be accessed via RCVS Knowledge Library Membership (click here).
Varley, G. et al. (2019) Misoprostol is superior to combined omeprazole-sucralfate for the treatment of equine gastric glandular disease. Equine Veterinary Journal, [early view]
The aim of this prospective clinical study was to evaluate the efficacy of two treatments, misoprostol and combined omeprazole-sucralfate, for equine gastric glandular disease (EGGD).
Horses were included in the study if they had clinical signs of equine gastric disease, which was then identified as at least grade 1 glandular disease by gastroscopy. Horses were assigned to one of two treatment groups: either 5 μg/kg of misoprostol orally twice daily (M group) or 4 mg/kg enteric‐coated omeprazole orally once daily combined with 12 mg/kg sucralfate orally twice daily (OS group).
A repeat gastroscopy was carried out 28 to 35 days after the initial examination.  Clinicians blinded to the treatment received reviewed images from the gastroscopies.  Owners, who were not blinded to treatment, were asked to complete a questionnaire before and after treatment. Lesion healing was considered to have improved if the grade decreased by at least one point from the initial grading score and to have healed if it was graded 0 at the repeat gastroscopy.
Sixty-three horses, aged between 4 and 19 years, met the inclusion criteria based on the results of a gastroscopic examination.  Forty-three horses were allocated to the M group and 20 horses to the OS group.
There was a decrease in lesion score in both treatment groups. Of horses treated with misoprostol 72% of the lesions healed, compared to 20% of the omeprazole-sucralfate group.  In addition, 98% of the misoprostol group improved, compared with 65% in the omeprazole-sucralfate group.
Limitations to the study included the small study population.
Equine gastric glandular disease is a relatively common condition in horses.  This study shows that in this population of horses misoprostol was superior to combined omeprazole-sucralfate and may therefore offer another treatment option for EGGD.   In the UK, there are currently no licensed drugs for the management of EGGD; under the prescribing cascade, misoprostol is a first‐line drug for the management of EGGD.
As misoprostol can be used to terminate early pregnancy, guidance should be given to clients regarding handling and storage of misoprostol, and appropriate informed consent should be in place.
We encourage discussion on all material highlighted in each edition of inFOCUS. Use the button below to join the conversation on Twitter and include your comment in the feed for this issue.
Twitter feed is not available at the moment.
https://infocus.rcvsknowledge.org/wp-content/uploads/2019/06/vet-examining-a-horse.jpg
565
848
Myai Du
Myai Du
2019-06-25 09:59:18
2019-06-26 10:31:31
Misoprostol is superior to combined omeprazole‐sucralfate for the treatment of equine gastric glandular disease